Department Student Associations
May 9, 2023
2023-06-13 6:21
Department Student Associations
Computer Science & Engineering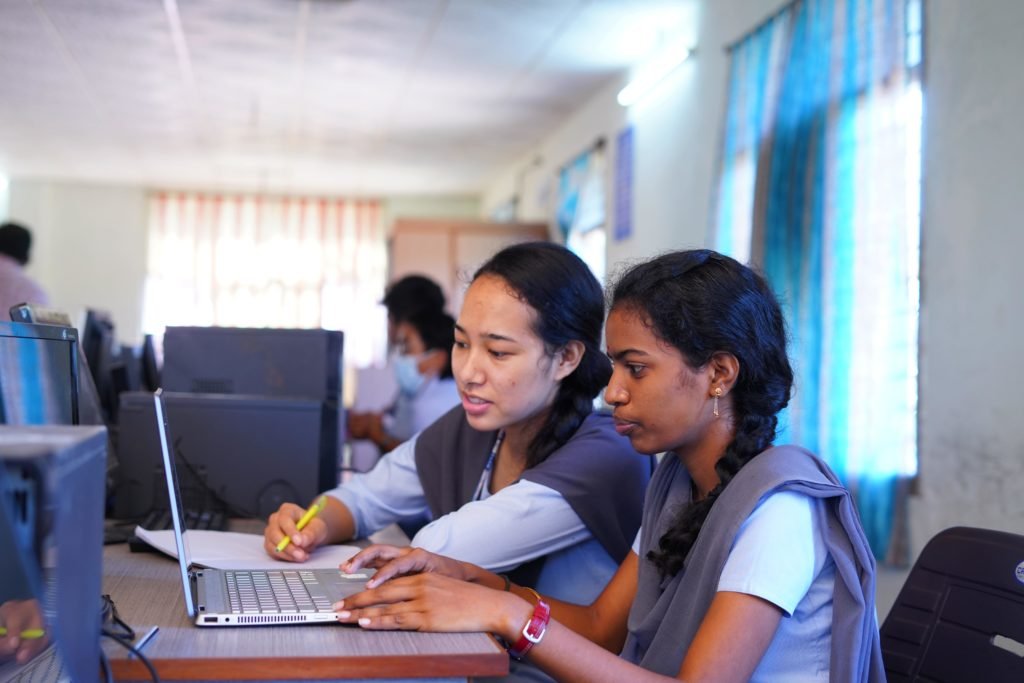 Department Student Associations
ASSOCIATION FOR COMPUTER TECHNOCRATS (ACT)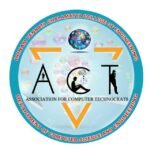 ASSOCIATION FOR COMPUTER TECHNOCRATS (ACT) is a Department Student Association in CSE department is started in 2016 and run by students, for students. They play a crucial role in fostering a vibrant and engaging campus life, providing opportunities for personal growth, leadership development, and community involvement. The ACT brings together like-minded individuals who share common interests and goals.
Objectives of ACT, in CSE department:
Involving all the students in academic pursuits, professional development, cultural awareness, social issues, sports, or any other area of interest.
Usually led by students who serve as officers or executives. They are responsible for organizing events, coordinating initiatives, managing finances, and representing the interests of their members.
Open to all students who wish to participate.
Organize a wide range of activities and events throughout the academic year. These may include academic workshops, guest lectures, cultural celebrations, competitions, social gatherings, and more. The purpose is to enhance the college experience and create a sense of belonging among students.
Provide a platform for students to connect with peers who share similar interests. They facilitate networking, collaboration, and the exchange of ideas among students, fostering a sense of community and support.
Overall, ASSOCIATION FOR COMPUTER TECHNOCRATS (ACT) in college contribute to the development of students by providing them with extracurricular opportunities, fostering a sense of belonging and promoting personal and professional growth. They are an integral part of the college experience, offering students a chance to engage, explore their passions, and leave a lasting impact on their campus community.
BVC COLLEGE OF ENGINEERING
Department Association(ACT) Events
S.No
Year
Name of the Student
Participated in
Winner/Runner
1
III B.Tech
N.Veera Babu
Cricket
Winner
2
A.Sasi Kumar
Cricket
Winner
3
Ch.Krishna Murthy
Cricket
Winner
4
N.Naveen
Cricket
Winner
5
G.Ravi Sudheer
Cricket
Winner
6
Y.Goutham
Cricket
Winner
7
R.Ramu
Cricket
Winner
8
B.Mani Shankar
Cricket
Winner
9
M.Naveen
Cricket
Winner
10
A.Anandh
Cricket
Winner
11
T.Pratap Reddy
Cricket
Winner
12
A.Siddartha
Cricket
Winner
13
II B.Tech
N.Sindhuja
Topic-Presentation
First place
14
Y.S.V.S.Madhu Priya
Topic-Presentation
First place
15
N.Vasanthi
Topic-Presentation
Second Place
16
V.Jahnavi
Topic-Presentation
Second Place
17
III B.Tech
K.Harsha Vardhan
Quiz
Winner
18
K.Nava Durga Prasad
Quiz
Winner
19
M.Surendra
Quiz
Winner
20
III B.Tech
M.Josephine Jayaraj
Throwball
Winner
21
K.Geetha
Throwball
Winner
22
S.Mounika
Throwball
Winner
23
R.Anusri
Throwball
Winner
24
R.Aparna
Throwball
Winner
25
M.Aparna
Throwball
Winner
26
M.Chandrika
Throwball
Winner
27
II B.Tech
G.Swapna
Throwball
Runner
28
D.Dedeepya
Throwball
Runner
29
K.Pravallika
Throwball
Runner
30
G.Purna
Throwball
Runner
31
P.Tejaswi
Throwball
Runner
32
M.Madhuri
Throwball
Runner
33
P.Sarika
Throwball
Runner
34
III B.Tech
K.Ganesh
Kabaddi
Winner
35
M.Naveen
Kabaddi
Winner
36
K.Veera
Kabaddi
Winner
37
Ch.Krishna Murthy
Kabaddi
Winner
38
M.Sri Teja
Kabaddi
Winner
39
Jyothi Prasad
Kabaddi
Winner
40
D.Vamsi krishna
Kabaddi
Winner
41
K.Sai
Kabaddi
Winner
42
D.Satish
Kabaddi
Winner
43
II B.Tech
M.S.S.Lakshman
Batminton-Boys
Winner
44
K.Yashwanth
Batminton-Boys
Winner
45
SK.Milad
Batminton-Boys
Runner
46
T.Rajendra
Batminton-Boys
Runner
47
III B.Tech
M.Josephine
Batminton-Girls
Winner
48
R.Anu sree
Batminton-Girls
Winner
49
II B.Tech
P.Reshma
Batminton-Girls
Runner
50
M.Sowjanya
Batminton-Girls
Runner
51
III B.Tech
R.Sreenivas
Discussthrow
Winner
52
II B.Tech
G.V.V.Sai Kumar
Discussthrow
Runner
53
III B.Tech
R.Srinivas
Shotput
Winner
54
III B.Tech
K.Anu Anand Kumar
Shotput
Runner
55
Y.Goutham
Chess
Winner
56
M.Chandra teja Naidu
Chess
Runner
57
II B.Tech
T.Jhanvi
Chess
Winner
58
Ch.Sathvika
Chess
Runner
59
III B.Tech
N.Naveen
Running
Winner
60
II B.Tech
P.Shankar
Running
Runner