CSE HOD
February 15, 2022
2023-03-24 6:43
CSE HOD
Computer Science & Engineering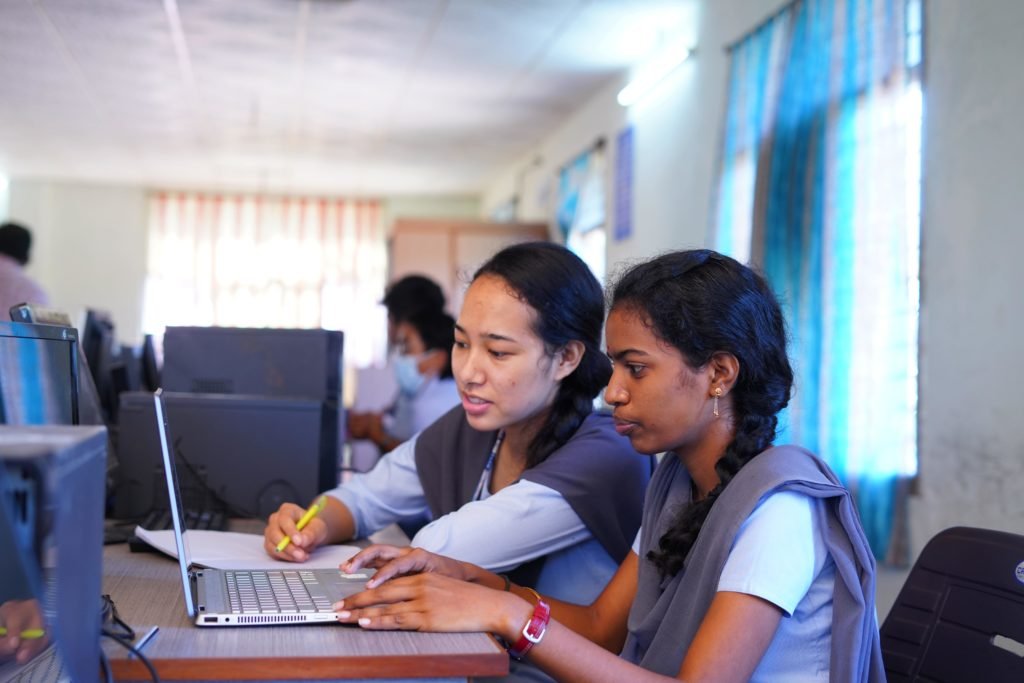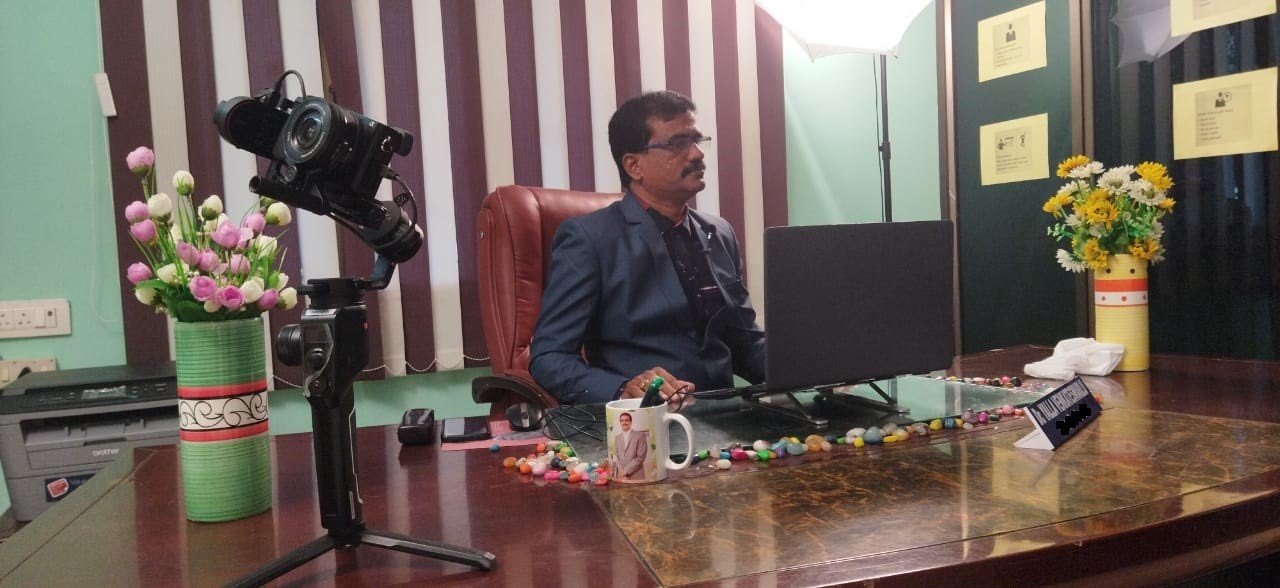 Dr Y.Venkateswarlu
Ph.D
Dr Yalla Venkateswarlu has been with us  for the last 2 ½ years as Professor and Head of the Department of Computer Science Engineering. Dr Yalla is a  versatile senior educationist, administrator, confident leader, and self-motivated expertise with excellence in subject knowledge and more than 25 years of solid professional teaching, research experience in reputed engineering colleges. Dr Yalla  is responsible for the following committees at BVC College of Engineering
IQAC Coordinator
EDC Coordinator
College Academic Committee
Anti Ragging Committee
Research Web Links:
GoogleScholar:
https://scholar.google.com/citations?user=S7CiKykAAAAJ&hl=en
ORCIDLink:
https://orcid.org/0000-0003-4940-9504
Scopus:
https://www.scopus.com/authid/detail.uri?origin=resultslist&authorId=56131537300&zone
Social Media links:
https://youtube.com/channel/UCxeB3R4A6xgYg6qRdMN2DgA
https://www.facebook.com/venkat.yalla.94
Subjects handled for UG and PG:
Data ware housing& mining
Data Base Management Systems
Data structures
Object Oriented Programming
Software Engineering
Software Project/Process Management
Software Metrics
Operating Systems
Distributed Systems
Multimedia Application Development
E-Commerce
Computer Organization
Distributed Data bases
Program for Problem Solving Using C
Design and Analysis of Algorithms
Distributed Operating Systems
Object Oriented Analysis and Design
Dr Yalla is a Professional  Life member of ISCA, IRS,Life  ISc, IAENG,CSI,NRA and his Research
1.Publications at National and International Journals:
A New Approach for Texture Classification Based on Average Fuzzy Left Right Texture Unit Approach. International Journal of Image, Graphics and Signal Processing, 4(12),
Extraction of texture information from fuzzy run length matrix. International Journal of Computer Applications, 55(1).
Image Classification Based on Centre Symmetric Fuzzy Texture Unit Matrix. Image, 13(11).
An Efficient Texture Classification Technique Based On Semi Uniform LBP. International organization of Scientific Research,16 (5), ISSN 22780661.
Boundary and Region based Moments Analysis for Image Pattern Recognition. Journal of Information and Computing Science, 10(1), 040-045.
Semantic Approach For English &Gramman Text Analysis Words Using SVM Clustering in JORSTEM, 1(1).
CBCRTQ Algorithm for traffic management in VoIP over MANET. IJCSIS, 14 (08).
Handwritten digit recognition using structural, statistical features and k-nearest neighbour classifier. International Journal Information Engineering and Electronic Business, 6(1), 62-68.
Handwritten digit recognition using K-nearest neighbour classifier. In 2014 World Congress on Computing and Communication Technologies (pp. 60-65). IEEE.
Innovative Business Using Applicable Data Mining." IJIRSET,3 (1), ISSN 2319-8753.
A Conceptual System Design for customer Satisfaction and Rule- Induction approach using Data mining Techniques. CSI ISSN 978-981-07-11580.
A Secure delegation Process Using Daffier - Hellman Assumption in Cloud Computing with VD-CPABE. IJATIR,8(21).
Big Data Analytics for Security to Obtain Actionable Intelligence in Real Time.ISSN:2394-933.
Hiding critical transactions using un-realization approach. IJPAM, 118(7), 629-633.
A innovative approach for content based image retrieval using cloud computing in (IIJCS). 5(9), 19-25.
Boundary and region based moments analysis for image pattern recognition. J of Information and computing sciences. 10(1),0402-045.
Sematic approach for English and German text analysis words using SVM clustering. of research in science engineering and management. 1(1),37-43.
Hand written digit recognition using structural statistical features and K-nearest neighbour classifier. I.J. of information and computer science. 1, 41-48.
Handwritten digit recognition using K-nearest neighbour classifier. World congress on computing and communication technologies, CPS, 60-64.
Automatic scaling of internet application for cloud computing services.IJSCAS. 1(4), ISSN:2395-3470.
A secure delegation process using diffie-helman assumption in cloud computing with VD-CPABA.IJATIR,8(21),ISSN:2348-2370,4096-4099.
A new dynamic and secure authorized public auditing with efficient verifiable in cloud. IJATIR, 8(20), ISSN:2348-2370,3827-3830.
Enabling smart cloud services through remote sensing an internet of everything enabler. IJSEAS,1(4), ISSN: 2395-3470.
Cloud service negotiation in internet of things environment a mixed approach. IJSEAS. 1(4), ISSN:2395-3470.
25    An Efficient Outlier Detection with Deep Learning -Based Financial Crisis Prediction Model in Big Data Environment Computational Intelligence and Neuroscience Hindawi Computational Intelligence and Neuroscience Volume 2022, Article ID 4948947, 10 pages https://doi.org/10.1155/2022/4948947
Improvement of Segmentation Efficiency in Mammogram images Using Dual-ROI Method . International Journal of Healthcare Information Systems and Informatics Volume 17 • Issue DOI: 10.4018/IJHISI.305236
27 Non-linear intelligent fuzzy decision-making system for blind spot estimation Journal of Intelligent & Fuzzy Systems 44 (2023) 139–148 DOI:10.3233/JIFS-213426 IOS Press
Full consideration for publication in the IEEE Transactions on Information Forensics & Security as a Regular Paper with manuscript, T-IFS-14032-2022, entitled "Healthcare  Big data Security using cryptography encryption with hybrid optimization algorithm in IOT  (Under Review)
 2.Books published : 3
1 Operating Systems Concepts and Fundamentals with ISBN 978-93-5625-142-7 by Scientific International Publishing house
2.Internet of Things with ISBN 978-93-95405-63-8 by Alpha International publication
3.Big Data Analytics with ISBN 978-93-5515-791-1 by Book Rivers
3.Book Chapters published:01
 Smart Drip Irrigation System Using Internet of Things (IOT) ISSN:978-81-948555-1-4 Volume 1 Issue 1, March 2021.
4.Patents filed :01
    Smart  IoT based stroke Disease prevention system using data mining approach in medical field With patent No 202241015281 published on 25-03-2022
5.Supervisor for Research Scholars:           3
One Scholar Name K.Valli Madhaviv awarded her PhD at  Mewar  University Rajasthan  on January 2023.
One Scholar Name: B.Jalaja Kumari submitted her PhD at JNTUK Kakinada  on March  2023 .
 One Scholar Name: V.Anushais Pursuing her PhD at Centrino  University
6.Received awards:4
1Top 50 International Distinguished Academic Leader from Green ThinkerZ society.
2.Best Teaching award from Global Teaching Excellence
3.Research Excellence award from Institute of Scholars.
4.Life Time achievement award from Novel Research Academy.
7.Career milestones:
1.Editorial  member for Futuristic Trends in Artificial Intelligence with series code IIP_V2_2022_BS_09_06  under Iterative International Publisher
2 Reviewer for the journal of Institute of Scholars
3 Paper setter for Autonomous Engineering Colleges 
4 Principal Investigator for the SERB  Project titled " Design Fabrication and Analysis of Artificial Intelligence based Linear Fresnel Lens Solar Desalination System presently under review
5 Appointed for all official duties and responsibilities by University and College
8.Resource Person Experience :
Acted as a resource person in "Training of Technical Teachers C&DS" at Godavari Institute of Engineering and Technology on 25th , 2008.
Acted as resource person in "Hard ware and network Management Infrastructure" for Godavari Institute of Engineering and Technology on August 2011.
Acted as a resource person in "How to Teach 'C'" for Chaitanya Institute of Engineering  &Technology, Rajahmundry on 25thSeptember 2012.
Acted as a resource person for Programming using MAT Lab at Chaitanya Institute of Engineering and Technology, East Godavari Dist. from March 16th to 17th June 2013.
Acted as resource person for NAAC and NBA Accreditations at ISTS from 4th June to 18th
Acted as a resource person for   A Faculty Development Programme    On "NAAC Awareness & Revised  Accreditation Process" for Mother Theresa College of Engineering & Technology  Peddapalli Distct Telangana State on 31st January 
9.Judge for Technical Workshops and Conferences:
Act as a Judge for Ethnic 2011 organized by ECE department during 21st and 22nd 2011 in GIET, Rajahmundry for Image Processing Stream.
Act as a Judge for Tec enclave 2012 organized by GIET College of Engineering during 26th and 27th October 2012 for Computer Science Stream.
Act as a Judge for NSC 2K11 organized by GIET and CSI during 21th 22nd and 23rd September 2011 for Computer Science Stream.
Act as a Judge for International National Conference ICRACS-2012 co organized by Computer Science and Engineering Department, GIET for Computer Science Stream.
Act as a Judge for Tec enclave 2012 organized by GIET College of Engineering during 20th and 21st March 2014 for Computer Science Stream.
10.National Conferences Attended and Presented papers:
Conference on Informatics NCI-2008 held on 27th December 2008, at Narayana Engg. College, Nellore, A.P.
National  Seminar  on  Artificial  Intelligence  Applications  in  Image Processing held at Gudlavalleru Engineering College on 29th August, 2012 pages: 73-78.
Texture Classification based on Multi Texton Histogram" National  Seminar on Artificial Intelligence Applications in Image Processing held at Gudlavalleru Engineering College on 29th August, 2012 pages: 131-135.
Handwritten Digit Recognition Using Structural and Statistical Features", World Congress on Computing and Communication Technologies (WCCCT 2014) IEEE International conference 27th – 1st March 2014– Tiruchirapally TN, India Pages 60-65.
Workshops,Faculty Development Program and Seminars organized:
Information Security and Ethical Hacking' at Chaitanya Institute of Engineering and Technology.
Android Technology' at Chaitanya Institute of Engineering and Technology.
MATLAB' at GIET Engineering College.
A National level one week Faculty Development Program on Research Areas
12.Workshops and Seminars attended:
Workshop on Cloud Computing and Internet of Things' at NITK Surathkal, Mangalore, India.
Workshop on Data Warehousing and Data Mining' at JNTUK, Kakinada.
Workshop on National Programme on Technology Enhanced Learning' at IIT Madras.
National Seminar on Smart IT Applications' at Telangana University, Nizamabad.
National Seminar on Artificial Intelligence Applications in Image Processing' at GUDLAVALLERU Engineering College, GUDLAVALLERU.
One day state level workshop for Autonomous & NAAC Accredited Engineering and Pharmacy Colleges on India Rankings-2023
Five Days National level Workshop on " Machine Learning and Deep Learning Techniques for VLSI held from 15th -19th Nov 2022 organized by MERG and KlU Guntur A.P
Four Days National Level online FDP on Revised NAAC Accreditation Frame Work Perceptions from 12th to May 15th organized by G.T.N.Arts College Tamilnadu.
One Week National Level online STTP on Applications of AI,ML and Data Science held from 12th to 17th December 2022 organized by KITS Guntur.
One Week Faculty Development Program on Amazon Web services held from 22nd August to 27th August 2022 organized by Dept of CSE BVC College of Engineering
Two-week online Capacity Building Programme on "ICT Tools for Teaching and Research" organized during December 5-17, 2022 under a project on "Empowering Girls to Reduce the Gender Gap in IT and ITES Sectors in South Asia Region
13.Research Areas:
Image processing
Pattern Recognition
Data Mining
Big Data
Artificial Intelligence and Machine Learning